Core Values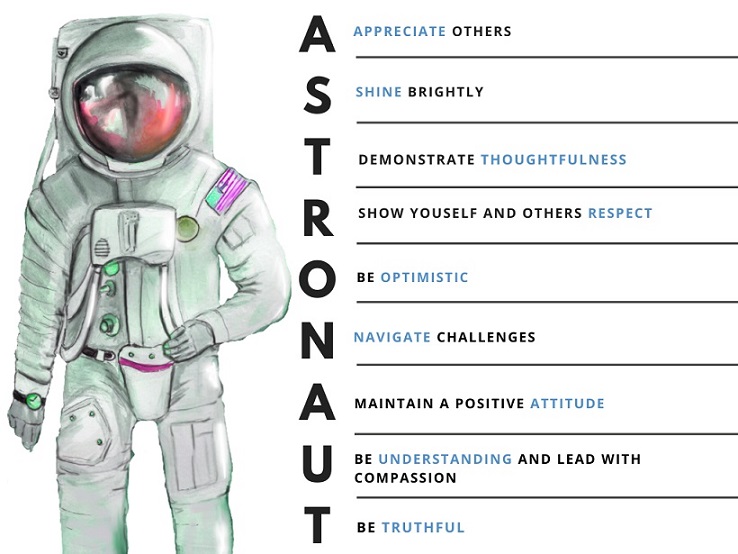 Services
Before and After school Pick up from Meridiana Elementary, Bel Nafegar Sanchez Elementary and Bennet Elementary School (August 2024)
At Future Explorers Academy, we feel it is imperative to have the most innovative curriculum to provide to our explorers. Therefore, we have decided to utilize the Teaching Strategies Curriculum.
Our full-time students will be provided with a healthy breakfast, lunch, and up to three snacks daily. Breakfast and snacks will also be provided to our before/after school Explorers.
Strategy & Mission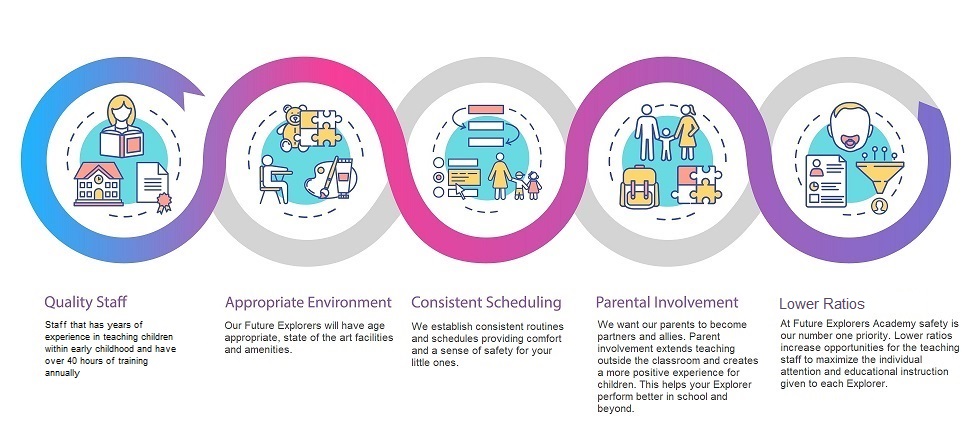 Tuition by Age Group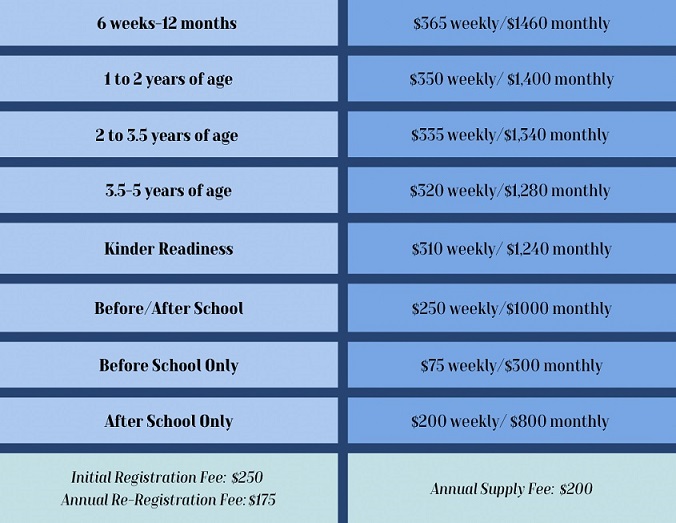 ---
Other Services and Partners

Get uniforms and more.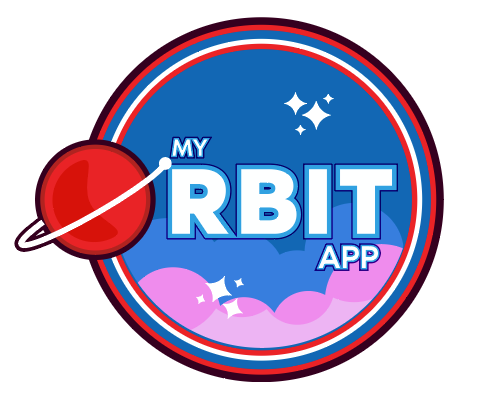 Access to your kids, daily activities, cameras and interact with teachers.
Our Events
At Future Explorers Academy our mission is to provide interactive and exciting events to our explorers and their families.
All
Past Events
Community
Fun and Learn
Our School
Frequently Asked Questions
Where is the Future Explorers Academy going to be located?
Future Explorers Academy will be located at 10522 Iowa Colony Blvd. located in Meridiana.
Will my child wear a uniform?
Our Explorers will wear uniforms from 3 years of age to our kinder readiness classroom. Uniforms will be purchased through our application. Uniforms will be delivered to you at the school. Colors will change periodically throughout the year.
Is Future Explorers Academy running a registration promotion?
Yes, At this time, we are running the following promotion!! Reserve your child's spot by paying the supply fee of $200 per child. Future Explorers Academy is waiving the registration fee of $250 and by sigining up now you will be considered a founding family, locks in our current tuition rates throughout your child's time with us. This promotion is set to end on July 17th.
When will Future Explorers Academy be open?
We are anticipating the building will be complete and ready for our Future Explorers in August 2023. We will be able to provide a more detailed timeline soon.
Will there be a sibling discount?
Yes, a 10% credit will be applied to the additional sibling's tuitions costs. Discount only applies to full time enrolled children.
What will the hours of operation be?
Drop off will begin at 6:00 am and the last pick up will be 6:30 pm.
When will Registration begin?
Registration is now open. Fees vary based on the program.
Does Future Explorers Accept NCI benefits?
No.
Will there be smaller teacher student ratios at Future Explorers Academy?
Yes, in order to ensure our teachers are able to provide quality education to your child we believe it is imperative to maintain lower ratios. While many daycares preach this, we at Future Explorers Academy believe it is imperative to not overwhelm the teachers so they can provide individualized care to each child.
Will there be live stream cameras?
Future Explorers Academy will have secure live streaming cameras for parents. We are partners with PB&JTV for this service.
What type of curriculum will Future Explorers Academy Utilize?
We will be using Teaching Strategies. To learn more, click on the curriculum tab on our home page.
How can I apply to become a Teacher at Future Explorers Academy?
We will open a hiring portal on our website by August 1, 2022. All applicants must have a minimum of 3 years of early childhood education experience. CDA is preferred. References will be verified as well as applicants passing a fingerprint and background check.
Will you offer any other types of programs such as a part-time program?
Our Part-time program allows parents the flexibility to choose 3 days of the week in which their child can attend Future Explorers Academy from 6:00 am to 6:30 pm. Future Explorers Academy only offers our part-time program when your child reaches 3 years of age. Each Classroom from 3 years to Kinder Readiness will only have 2 part-time slots. The cost of our part-time program is $150 off your child's monthly tuition rate.
What type of playgrounds will my children have access to?
Future Explorers Academy will have two large playgrounds. We will also have gardens so our children can learn how our food is made and observe the beauty of nature in our monarch butterfly garden.
What type of Languages will my child learn at Future Explorers Academy?
In our infant and toddler programs we begin teach our Explorers ASL to assist them in communicating their needs. We will teach our Explorers Spanish, and we are looking into other language courses to bring to our children in the future depending on parent interest.
Will meals be provided?
Yes, we will have a chef preparing healthy meals and snack options for our explorers. This includes Breakfast, Lunch and up to 3 snacks per day.
Will I need to provide nap mats?
No, at Future Explorers Academy we know life can be hectic. That is why all our Explorers are provided with nap cots with sheets and a blanket that are laundered by our staff. Our Explorers do not sleep on nap mats that lay directly on the floor.
Will there be a discount for first responders?
Yes, we will apply a tuition discount of 10% for our first responder families including nurses. Discount only applies to full time enrolled children.
Will there be a discount for teachers?
Yes, we will apply a tuition discount of 10% for our families who are teachers in Alvin ISD, Angleton ISD, Brazosport ISD, and Pearland ISD. Discount only applies to full time enrolled children.
What is required to reserve my child's spot?
Complete the Registration Form on our website and pay the supply fee to reserve your child's spot. The supply fee is $450 per child for full-time enrollment and $175 per child for before/after school enrollment. Registration Form
Contact Us
Location:
10522 Iowa Colony Blvd, Rosharon, TX
On the corner of Iowa Colony Blvd. and Iowa School Rd